OUT IN PAPER, with a substantive new preface, Aug. 2022.
Original ed., Oxford University Press, 2018.
Reviews and Comment:
"A meticulously researched survey full of fascinating historical information . . . [McAlister] uses her firsthand experience to ground her scholarly work. Her impressions give readers not only a welcome sense of the author as a person, but also an account of how she develops her expertise." – Kirkus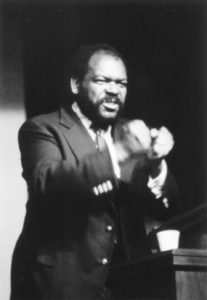 "A deeply absorbing account of the complex relationship between American religion and American power, The Kingdom of God Has No Borders offers a fascinating examination of what happens when Americans take their faith abroad." –Reza Aslan, author of Zealot and God: A Human History
"The Kingdom of God Has No Borders is an enthralling work of stunning originality and ingenuity. By resituating the history of modern American evangelicalism internationally, Melani McAlister is not just complicating conventional wisdom, she's smashing it completely. In its place, she offers a startlingly new interpretation: American evangelicals have been fundamentally shaped by the wider world. This is an important, landmark book." –Andrew Preston, author of Sword of the Spirit, Shield of Faith: Religion in American War and Diplomacy
"Melani McAlister's The Kingdom of God Has No Borders is the gold standard for understanding the impact and implications of American evangelicalism around the world. Meticulously researched and strikingly informative, McAlister's insights into how American evangelicals engaged other cultures shows how evangelicals' pervasive and, at times, detrimental influence continues to shape international politics and local policies." –Anthea Butler, author of Women in the Church of God in Christ: Making a Sanctified World
"Distinguished by deep insight, The Kingdom of God Has No Borders is a work of exceptional analytic creativity and exhaustive research in remote locations. McAlister shows how American evangelicals have come to identify themselves with the Christian populations of the Global South." –David Hollinger, author of Protestants Abroad: How Missionaries Tried to Change the World but Changed America
"Melani McAlister offers a stunningly fresh reinterpretation of American evangelicals by concentrating on their activities abroad. More than inward-looking political conservatives who elected Donald Trump, evangelicals are encountered here as global actors whose faith-in-action is having profound consequences in nations across the globe no less than at home. An absorbing, provocative, and wholly essential account." –R. Marie Griffith, author of Moral Combat: How Sex Divided American Christians and Fractured American Politics
Some images from my research can be found here.
You can buy the book from Oxford UP, Amazon, or your local, independent bookstore.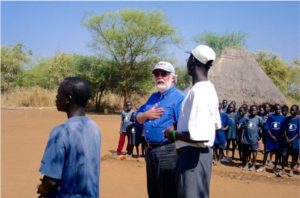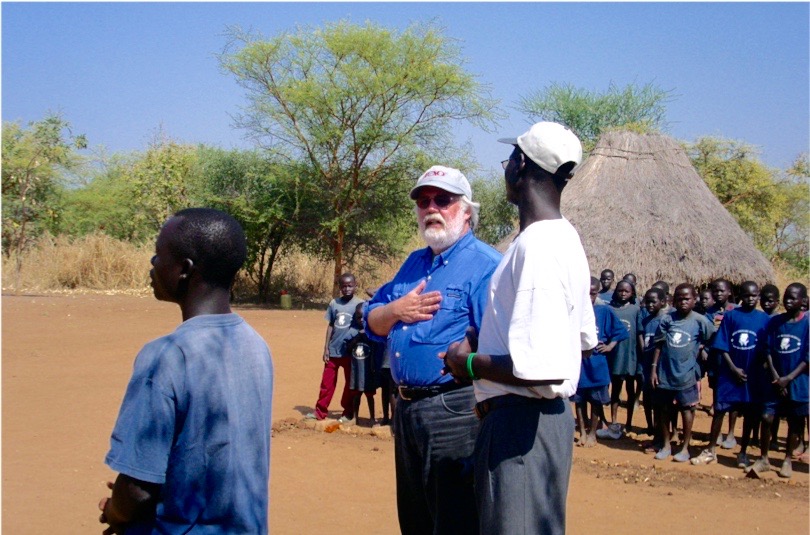 Table of Contents:
Introduction: How We Suffered, How We Loved
I. Networks
1) "The Fatherhood of God and the Brotherhood of Man": Racism as a Missionary Problem
2) "Peril and Persecution": The Congo Crisis
3) "Have you read the Communist Manifesto?" Christian Revolutions
4) "I Walked Today Where Jesus Walked": Christians and the Future of Israel
5) "Reaching the Unreached": The Battle of Lausanne
II. Body Politics
6) "These Marks on My Body Are My Credentials": Jesus in the Communist World
7) "The Suffering Church:" Apartheid South Africa
8) "The 10/40 Window": The Struggle with Islam
9) "The Persecuted Body": The Religious Freedom Agenda
10) "Leave the Nuances for the Diplomats": Redeeming Sudan
III. Emotions
11) "I'll Go Where You Send Me": Short-term Missions
12) "The Greatest Failing of Our Christian Obedience": The War in Iraq
13) "I am Not a Big Checkbook": Churches and Money in South Sudan
14) "The Power of a Weeping Christian": Sexual Politics and HIV/AIDS in Africa
15) "Despair is an Unmerciful Tyrant": Youth and Justice in Cairo
Epilogue