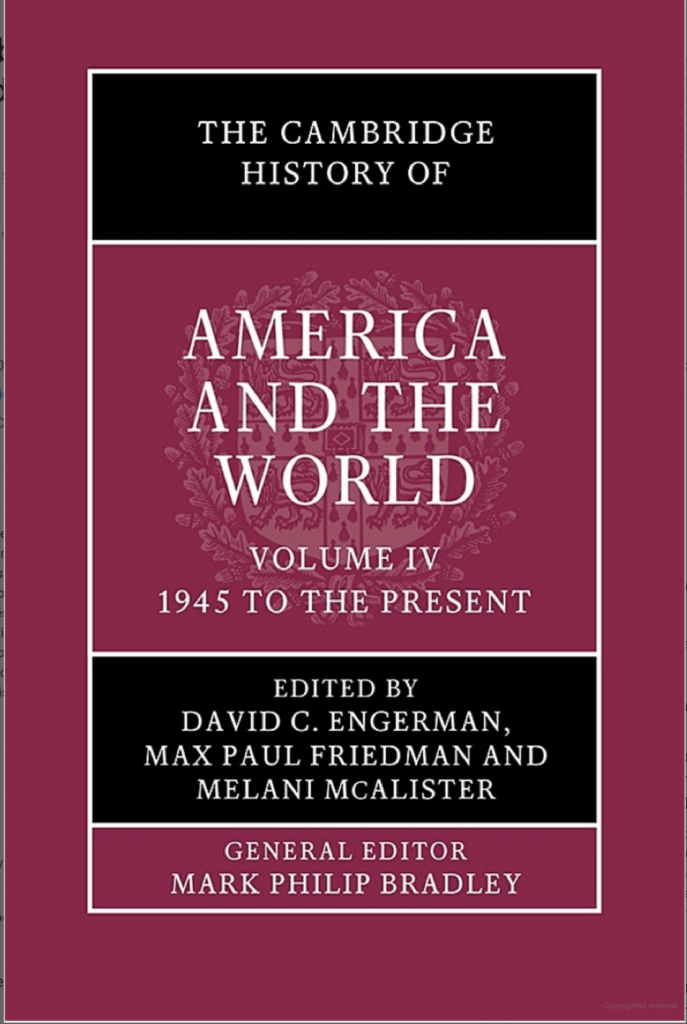 The four-volume CHAW is edited overall by the indefatigable Mark Bradley, and it is genuinely magisterial, covering topics on the US in the World from the sixteenth century to the Trump era. The first three volumes are fantastic, but I have an entirely objective preference for Volume 4, which I co-edited with David Engerman and Max Friedman. It weighs in at about 800 pages, with 33 essays, and it was a *joy* to work on. The contributors are a who's-who of the field, thinking creatively and analytically about how to bring the US into world history and world history in the history of the US.
David Hollinger's review begins like this: "The Cambridge History of America and the World, Volume IV: 1945 to the Present testifies that "diplomatic history," while becoming "US and the world," has moved from the margins of the history discipline to its very center. This remarkable, 795-page volume deserves to be read as I have just read it, proceeding straight through from the first page to the last."
I've never been prouder of work I've done, and the fact that, in the process, I made some very dear friends and learned a TON, is part of what made this project so meaningful.